But fatigue is a year-round problem. So we need to remain vigilant and alert. And if we see someone fatigued, alarmed!
SIX EASY STEPS
One of the simplest tools for managing fatigue is a Power nap.
It's this simple: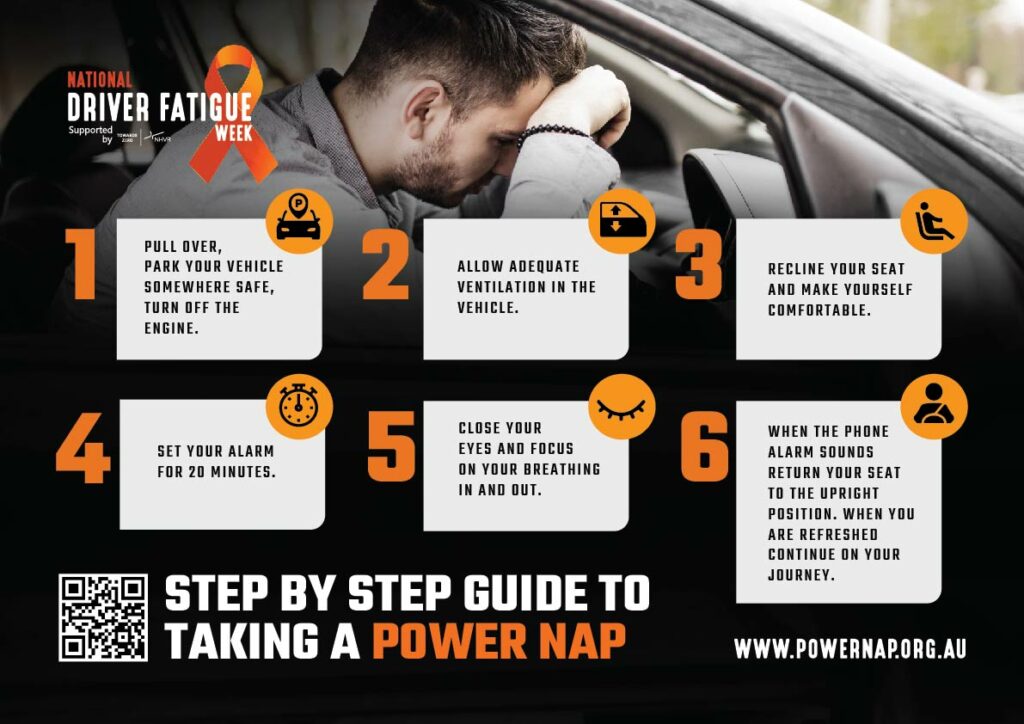 And it applies to ALL drivers.
Heavy vehicle operators are governed by strict fatigue management guidelines for good reason. But the principle applies to ALL drivers.
Why?
Very simple – humans get tired, irrespective of the vehicle they are controlling.
LONG TERM
It's an enduring year round message, which is why using our TruckBacks is the perfect medium for this message:
• HIGH impact
• Unbeatable immediacy
• Reaching locations inaccessible to other media
• Broadcast endurance
• Cost effective
To achieve the necessary levels of attention, reach and impact, this is a long term campaign.
Which will save lives.